SUPRA CARBON 2021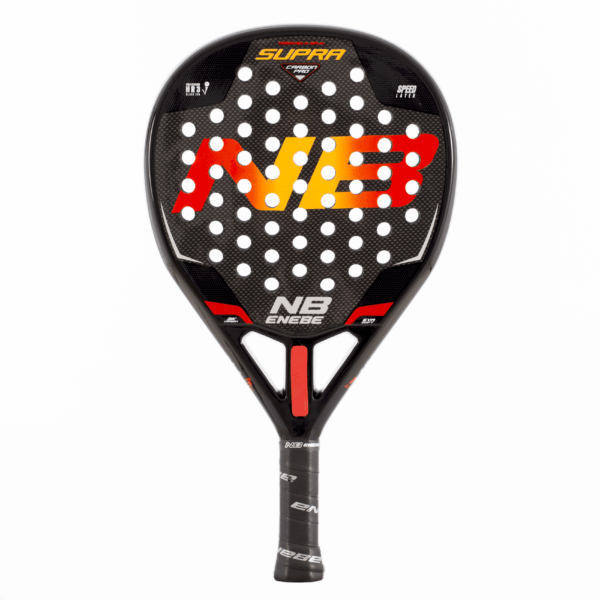 SUPRA CARBON 2021
PROFILE: 38 MM
CORE: EVA FOAM HR3 SOFT BLACK
MATERIAL: 3K CARBON
WEIGHT: 360 – 375
SHAPE: TEAR
FINISH: SHINE – SMOOTH
__________________________
CONTROL
🔵🔵🔵🔵🔵🔵🔵🔵🔵
POTENCIA           
🔵🔵🔵🔵🔵🔵🔵🔵🔵
SALIDA DE BOLA
🔵🔵🔵🔵🔵🔵🔵🔵🔵
BALANCE: MEDIO-ALTO
Description
The new Supra Carbon 21 is the successor to one of the most famous models in the recent history of the brand, the Supra Carbon that Javi Rico wore in 2020, and which led him to achieve numerous victories.
It is the balanced racket par excellence: great control and power, medium-high balance, and good ball output.
Equipped with triple-bridge technology to reduce vibrations and elbow pain.