RS 8.1 BLACK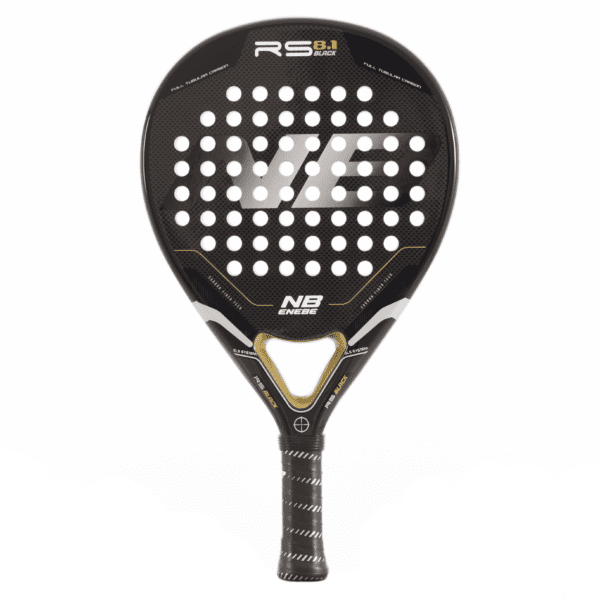 RS 8.1 BLACK 
PROFILE: 38 MM
CORE: EVA FOAM HR3 ULTRA SOFT
MATERIAL: 50% FIBRA DE VIDRIO/ 50% CARBON
WEIGHT: 360 – 375
FORMA: TEAR/ROUND
FINISH: SHINE- SMOOTH
__________________________
CONTROL
🔵🔵🔵🔵🔵🔵🔵🔵🔵
POWER           
🔵🔵🔵🔵🔵🔵🔵🔵🔵
BALL OUTPUT
🔵🔵🔵🔵🔵🔵🔵🔵
BALANCE: MEDIUM
Description
RS 8.1 Black, a padel racket with a sober and elegant design, ideal for those looking for control and power above the average.
Its mixed faces of fiberglass and carbon, achieve the flexibility of the fiber and the stiffness of carbon, thus resulting in a very complete blade.
Round-teardrop hybrid shape and medium balance will give you everything you need for a balanced game.