RSX GRAPHENO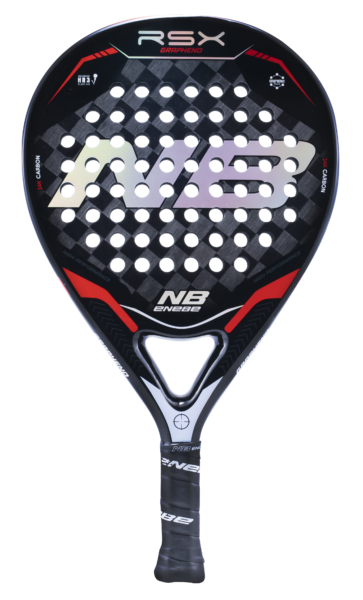 RSX GRAPHENO
PROFILE: 38 MM
CORE: EVA FOAM ULTRA SOFT
MATERIAL: 24K CARBON
WEIGHT: 360 – 375
SHAPE: TEAR-ROUND
ACABADO: SHINE – SMOOTH
__________________________
CONTROL
🔵🔵🔵🔵🔵🔵🔵🔵
POWER           
🔵🔵🔵🔵🔵🔵🔵🔵🔵🔵
BALL OUTPUT
🔵🔵🔵🔵🔵🔵🔵🔵🔵
BALANCE: MEDIUM-HIGH
Description
RSX Grapheno, with an unparalleled look, the Grapheno provides spectacular power and a very good ball output, while maintaining a certain level of control.
Finished with 24K visible carbon and iridescent mirror effect in the central logo.
Graphene technology to provide stiffness to the carbon and durability to the blade.